Movie/tv News
Cyborg Works Best in the Teen Titans, Not Justice League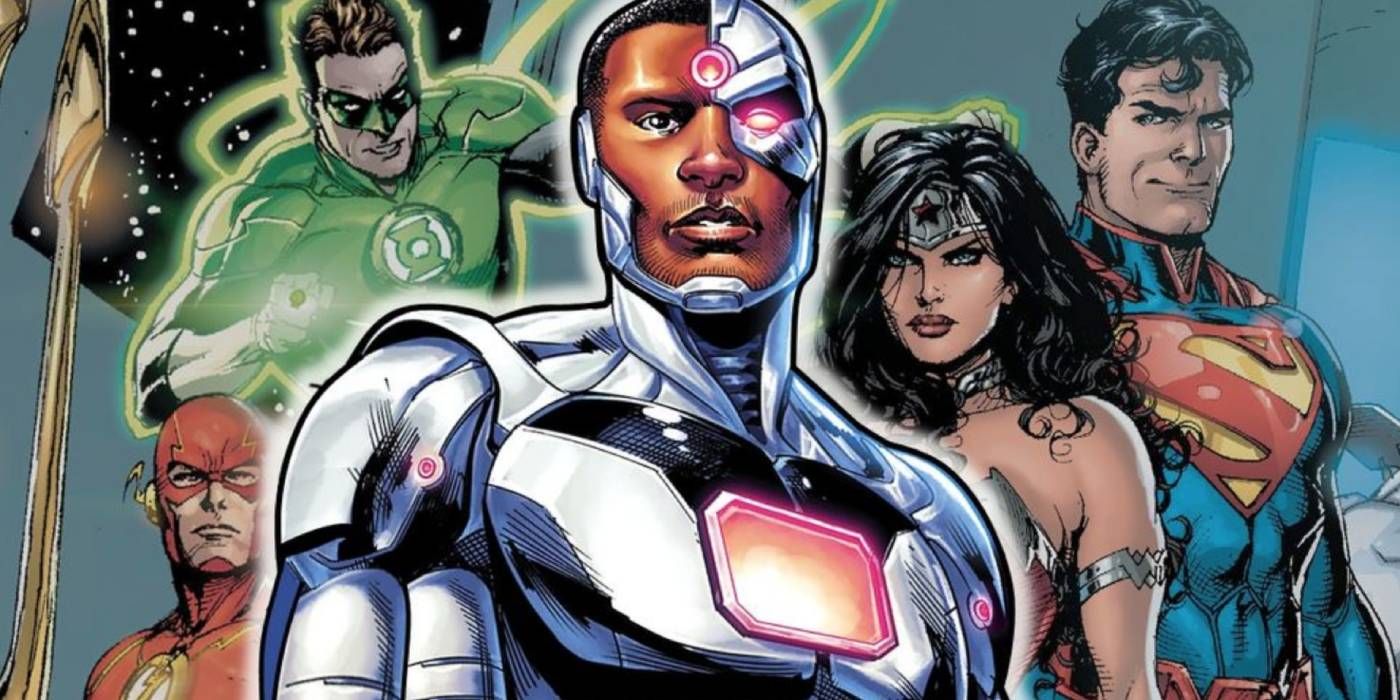 Although Cyborg is a key player on the Justice League, his membership on the Teen Titans will always be the most iconic part he's had on a team.
Although Cyborg has become a key player on the Justice League, his original membership on the Teen Titans will always be the most iconic part he's had on a team. As creators continue to experiment with his affiliations, his first super-powered family has proven hard to beat.
Originally debuting on the teenage team intended for the Justice League's sidekicks, Cyborg immediately stood out from the pact. Similar to Starfire, Raven, and Beast Boy, Victor Stone didn't have a superhero partner to look up to. However, that didn't stop him from eventually joining the League himself as a mainstay member, unlike his fellow Teen Titans. Since his debut, Cyborg has also been on the distinctly different group simply known as the "Titans," the Justice League Odyssey, and the Doom Patrol. As time has gone on, it's become evident which team he has the most to contribute to.
Related: 10 Most Powerful Members Of The Teen Titans In Comics, Ranked
When Cyborg became a part of the Justice League in The New 52, it wasn't long before it was clear that the Teen Titans are a better fit. For some longtime fans, it wasn't easy to get used to the new roster, as Cyborg had always been a key part of the Teen Titans. While it felt as though Vic was constantly trying to earn the spot he had on the Justice League, it was undeniable that he had more natural chemistry with his fellow Titans. Similarly written by Geoff Johns, Teen Titans #29 depicts a scene between Cyborg and Beast Boy butting heads. Featuring art by Tony Daniel and Marlo Alquiza, the young heroes' conversation involves a level of emotion absent from interactions that Vic has had with his fellow Leaguers.
Concluding with an unexpected encouragement from Cyborg to Beast Boy, Vic hasn't had the same opportunity on a team where he is considered the up-and-comer. Whereas Cyborg's inclusion on the Justice League tends to feel like he is receiving a promotion, Victor's involvement with the Teen Titans allows him to be among his peers. It wouldn't feel as natural for Vic to have the same conversation with Wonder Woman or Superman, as he looks up to them more than he relates with them. Although Cyborg's involvement in the Doom Patrol can work similarly to the dynamic he has with his fellow teenage superheroes, his membership on the Teen Titans is his best comic book team.
When Cyborg became a part of the Justice League, some writers struggled with finding an interesting angle to approach the character. Often portrayed with a Frankenstein's monster struggle, Vic ironically lost some of the humanity that has made readers connect with him over the years. Cyborg's internal conflict regarding his human and cybernetic identity isn't new, but has become overemphasized at times. As a prominent member of the Teen Titans, Cyborg's journey has been framed as a 'coming of age' story, which lends itself to organically developing a hero who is searching for his place in the world.
On the League, Vic's personality can be compromised with his powers receiving the spotlight. However, Cyborg's fans have recognized his greatest strength lies in his persevering character.
More: Justice League to Fight the Legion of Super-Heroes
Spider-Man Gets a New Suit That's Too Creepy for the MCU
About The Author
Share this news on your Fb,Twitter and Whatsapp