Movie/tv News
Doctor Who: Flux Easter Egg Makes Dan The New Rose Tyler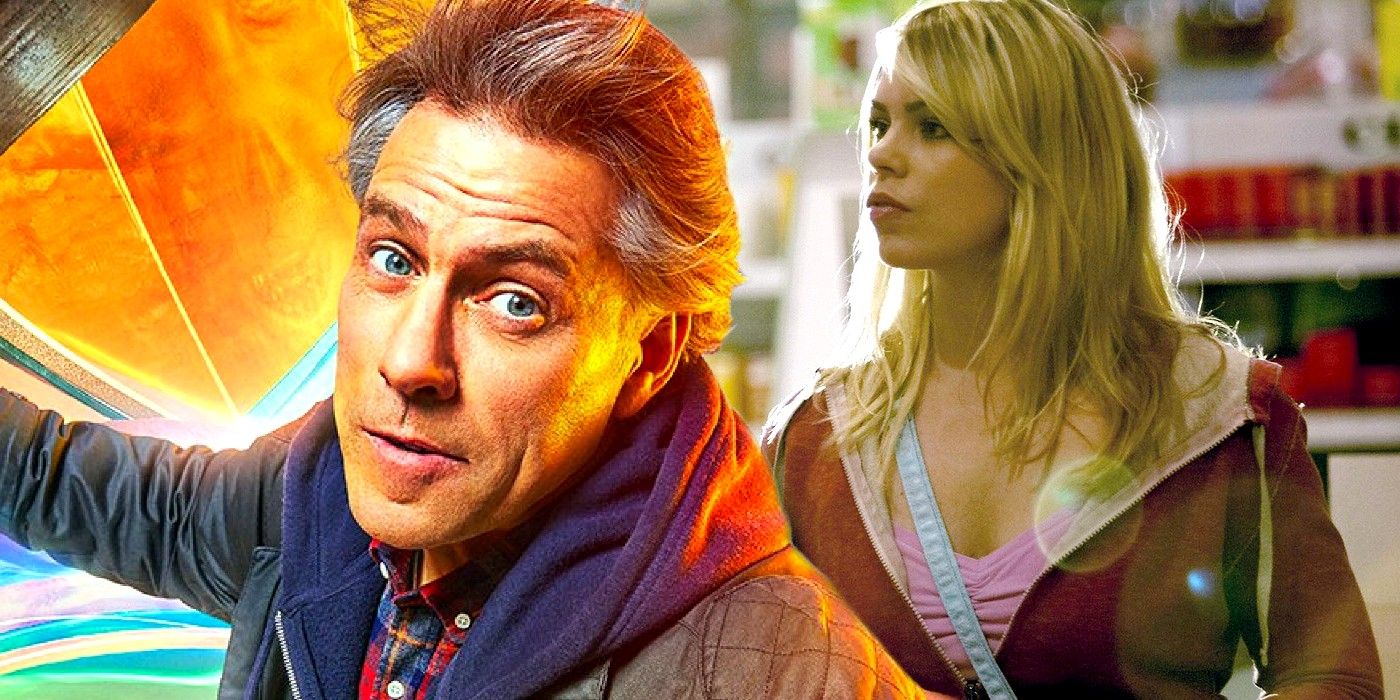 Doctor Who: Flux introduces John Bishop as new companion, Dan. And his entrance features a great homage to former TARDIS guest Rose Tyler.
A fantastic Doctor Who Easter egg draws a parallel between John Bishop's Dan, and Billie Piper's Rose Tyler. Having lost Graham and Ryan during 2021's New Year's Day special, the Thirteenth Doctor kicks off Doctor Who: Flux with only a single companion – Mandip Gill's Yaz, who left behind a quiet life in the police for a not-so-quiet life in a police box. Joining the paradox party in season 13 is John Bishop, who plays Dan Lewis. A proud Liverpudlian, Dan has swapped soccer heroes Salah, Firmino, Mané for Sontarans, Weeping Angels and Lupari.
In classic Doctor Who style, Dan joins the TARDIS crew entirely by accident. Unbeknownst to him, everyone on Earth is species-bonded with a member of the Lupari race, who'll come to save their human counterparts (when they feel like it) should an apocalypse-level threat occur. Dan just so happens to be bonded with Karvanista – an ex-Division employee The Doctor is chasing down for answers. Misinterpreting his canine rescue as a kidnap (he was in a cage, to be fair), The Doctor and Yaz free Dan and take him along.
Related: What Happened To Claire After The Weeping Angel In Doctor Who: Flux
When Doctor Who first brings Dan and The Doctor together, their introductory exchange has a very familiar ring. Arriving with Yaz while Karvanista aims laser blasts their way, Whittaker's Doctor yells, "Nice to meet you Dan, run for your life!." Back when Doctor Who returned in 2005, Christopher Eccleston's Ninth Doctor saved Rose from a department store filled with Auton mannequins and, sure enough, one of his first lines was, "Nice to meet you Rose, run for your life!" It's a great little rapid-fire Easter egg, and a small tribute to Billie Piper's beloved Doctor Who companion, but there's a deeper meaning behind The Doctor reusing an old greeting.
John Bishop and Billie Piper don't exactly have much in common at a glance, but Dan and Rose share important characteristics and traits as Doctor Who companions. In both cases, The Doctor rescues them while attending to other business. Thirteen finds Dan by chasing Karvanista, and Nine discovered Rose shortly before blowing up some Autons. More importantly, Dan Lewis and Rose Tyler both represent the English working class – honest and down-to-earth grafters frustrated by a lack of opportunity and money on their home planet, willingly whisked away by The Doctor for something better. Rose's upbringing on a council estate became a key part of her character – a humble life without a shred of privilege affording her a perspective even The Doctor hasn't experienced first hand. Her background also meant Rose had no plans to ever stop traveling through space and time.
In a similar vein, Doctor Who: Flux shows Dan working… "voluntarily" at the local museum, and helping out a food bank despite not having enough to eat himself. Like Rose, Dan is a good, kind person shaped by poverty, struggling on the bottom rung on England's social ladder, but refusing to let those circumstances alter his optimistic view on life. As Doctor Who: Flux continues, Dan can offer Team TARDIS the same grounded, sympathetic perspective Rose once did for the Ninth and Tenth Doctors. And maybe he won't want to return to empty cupboards and bothersome trick-or-treaters either.
It's also fun to witness The Doctor momentarily slip back into habits of prior regenerations. After greeting Dan with, "Nice to meet you Dan, run for your life!" did the Thirteenth Doctor catch herself, realizing one of her past incarnations once did exactly the same thing? Or do these echoes of former Doctors creep out without the current regeneration noticing, proving no version of Doctor Who's Time Lord is ever completely gone?
More: Doctor Who: Flux Highlights The Worst (& Best) Of Chibnall's Era
Hawkeye Trailer: Kate Bishop Helps Clint With Avengers-Level Threat
About The Author
Share this news on your Fb,Twitter and Whatsapp